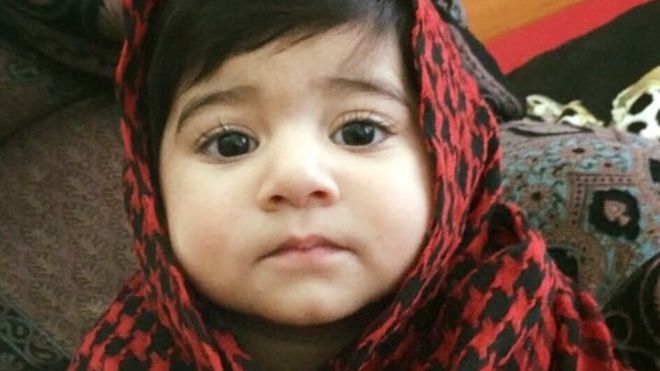 The trial of Sadia Ahmed has heard her brother-in-law was awakened by loud screaming the night Ahmed is alleged to have seriously injured her eighteen month old baby daughter, who died three days later.
Prosecutors allege Sadia Ahmed murdered her daughter by placing a cushion over her face and shaking her.
Wacas Ahmed originally told the police, Inaya had chocked on a piece of bread after being put under pressure by his family.
It's also alleged Sadia Ahmed held the baby's mouth open and forced bottles of milk down her throat.
http://www.bbc.co.uk/news/uk-scotland-glasgow-west-41581338