Victoria wrote:

Darcey is the only Scottish finalist in this years PDSA Animal Survival Competition.

Two year old Darcey sustained a shattered femur, fractures to her legs and pelvis and suffered internal bleeding, when she fell down a Dam in the Highlands in July.

Darcey faces competition from five English finalists.

Those include Arthur the Cat from Suffolk who dragged himself home after being caught in an illegal animal trap.

http://www.bbc.co.uk/news/uk-scotland-tayside-central-37988226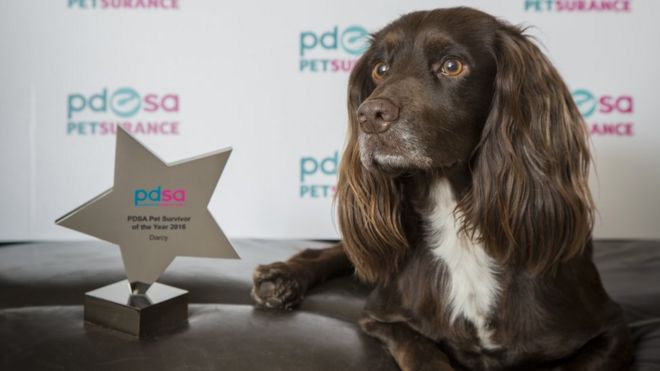 Darcey won the PDSA Pet Survivor Of The Year Award!!
http://www.bbc.co.uk/news/uk-scotland-tayside-central-38333022