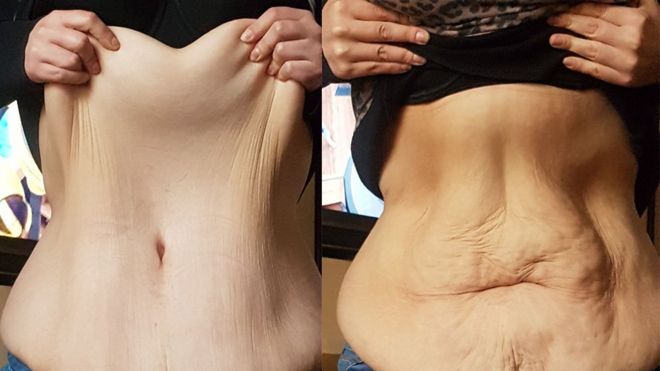 A senior plastic surgeon has said people who were obese are often forgotten about and after losing lots of weight, they should be able to get loose skin removed on the NHS.
However it's very difficult to get it removed by the NHS as it's often seen as cosmetic surgery and people who want the excess skin removed, usually have to go private.
In order to get it removed on the NHS, people have to prove the loose skin impacts on their quality of life.
http://www.bbc.co.uk/news/newsbeat-43961528