In keeping with the current national obsession with creating celebration or commemorative days for pretty much anything, I'd like to add my suggestion for such a day.
The latest of these comes with the news that we shall be having a 'Windrush Day' where the government have decided to hand over some of our hard earned taxes to people so they can
"recognise and honour the enormous contribution"
those 500 west indian immigrants and those who followed have made to Britain.
According to the communities minister, Lord Bourne
"It will keep their legacy alive for future generations, ensuring that we all celebrate the diversity of Britain's history"
and to the Windrush Foundation's director, Arthur Torrington, it will
"Cement in the national consciousness the important contribution of those who travelled from the Caribbean to Britain 70 years ago to build a better life and participate in making Britain a stronger nation."
Fair enough I suppose and the grants are minimal in the great scheme of things but in the interests of fairness I think we should have a day where we can all sit down and reflect on just what the other implications were/ are of having vast numbers of immigrants rock up on our shores and their contribution to this country.
For a topical example, I'd like to celebrate the fact these two men, William Deo and Gavin Okwu-Brewis, are wanted in connection with a 'noxious substance' attack that left a man critically ill at the weekend.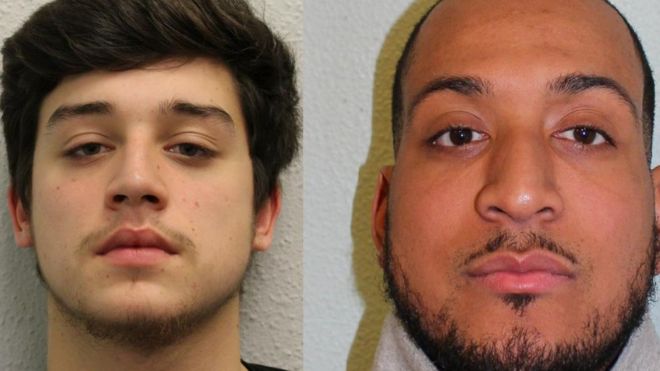 I'd like to celebrate the fact that we have reached 46 fatal and 1251 non fatal stabbings in London up to the end of April and that just yesterday another 15 year old boy was stabbed and is critical in hospital, with most of these crimes being committed by immigrants or the offspring of immigrants.
Yes, I think we need a day where we can weigh up the 'Pros and Cons' of immigration, to reflect on whether having a few hundred buses and trains running back in the 1950's and 1960's was worth the pain, misery and loss caused to millions ever since.