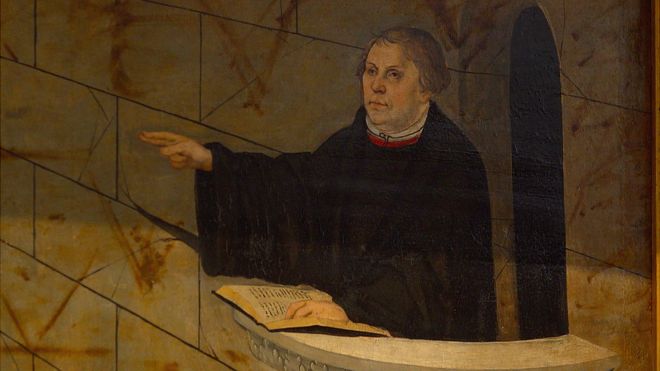 In a few days it will be 500th years since Martin Luther hammered his ninety-five theses to the door of Schlosskirche or University church, which resulted in the establishment of the Protestant Church.
The Catholic Church was rather corrupt in those days (A lot of people think it still is)
However one example was people were paying the church to have their relatives fast tracked through purgatory into heaven.
Martin Luther came to the believe that faith alone, could only led a person to be accepted by God.
http://www.bbc.co.uk/news/world-europe-41742857